7 Workouts That Burn the Most Calories
Posted by REBECCA TEH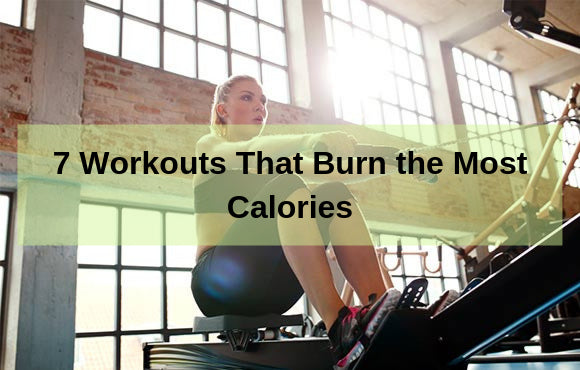 While calorie count shouldn't be the only deciding factor when picking out a workout, when you're pressed for time and looking to get the most bang for your buck, it can help to know which activities reign supreme. After all, no one wants to spend time slugging it out on the treadmill for little to no payoff..

Each of the activities below burns a substantial amount of calories in a limited amount of time, putting you well on your way towards burning the 3,500 calories needed to lose one pound of weight.

Browse the list, choose your workout and get ready to sweat.
1.Kickboxing
You don't have to be the next Rocky to take up boxing. While it's not your standard bout in the ring, the competitive martial art of kickboxing burns serious calories, thanks to the high-intensity combination of punches, kicks and sparing. 

A study by the American Council on Exercise (ACE) looked at four different types of kickboxing classes and found that women weighing an average of 135 pounds burned between 350 to 450 calories in an hour. If you ask us, that epic payoff is worth going a few rounds. Collection 2019 Sale 70% Off Title for image