10 Golden Rules of Fitness
Posted by SHANG YANG HON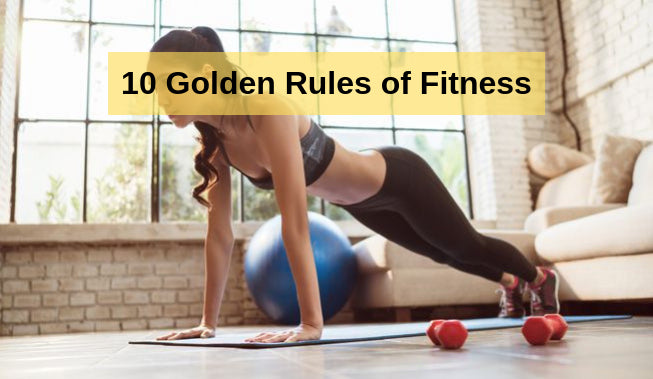 When it comes to living a fit life, there are 10 rules that always apply—regardless of your ultimate goal.
Make strides towards being the best you and stay on track, with these 10 golden tips of fitness

1. Don't Skip the Warm-Up

Warm-ups are a too often overlooked part of the fitness equation. While they won't necessarily lead to "gains" or end in record-breaking numbers, warm-ups do something more important—they help prevent

Make sure your warm-ups are dynamic, meaning they engage and activate muscle groups you'll use during your workout. As opposed to a static hold, dynamic stretching

 

has been shown to improve body awareness, range of motion and even muscular performance. This means it can translate to gains during the lifting portion of your workout, too. A general recommendation is to begin with low-intensity aerobic activity, such as running, cycling or swimming. Aim for easing your body in with a 10- to 20-minute warm-up before diving into your fitness program.
10. Do Something You Enjoy
This is perhaps the most important rule of all—make exercise something you actually enjoy.

If you train in a way that you don't enjoy or even dread, you will never be able to sustain the habit. Willpower can only go so far, and your couch will start looking more appealing--it's human nature. Pick exercise you actually look forward to. This will be different for each person, so don't be afraid to experiment. 

If you're new to fitness, try different classes or activities until you find what really lights you up.
Reviews (48 comments) Collection 2019 Sale 70% Off Title for image